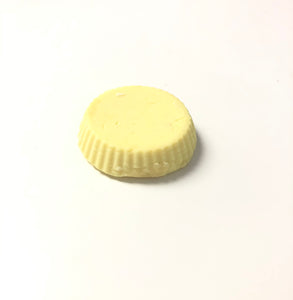 Shampoo bar for dogs 🦄
Shampoo bar, for dogs, made of all natural, hydrating ingrediants.

Zero-waste (sold in bulk).
Handmade by a small Quebec-based company.

Ingredients: 
- Glycerin with shea butter
- Sodium coco-sulfate (for foaming effect)
- Jojoba oil
- Lavender essential oil
- Turmeric powder

About 30 grams.