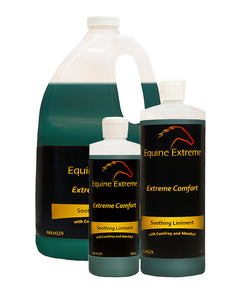 Extreme Comfort Liniment 🐴
Extreme Comfort is a soothing liniment made from camphor and menthol. It is used to temporarily relieve minor muscle pain. Can help maintain muscle and joint functions.

Can be used with or without rest bandages.
Legal in competition.

500 ml or 1L 
Made in Canada by Extreme Equine.