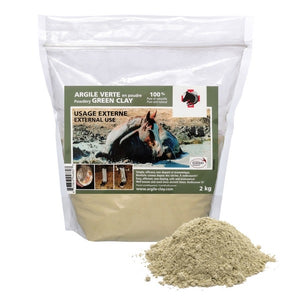 External Green Clay 🦄
Make your own clay! A little clay powder and a lot of water.

Green clay powder, pure and 100% natural.

Naturally antiseptic, green clay has a strong healing power. It promotes the unblocking of the limbs, the reduction of edemas and regenerates damaged tissues.

Safe for your health and that of the horse. Can also be used on a dog.